What Does Modular Construction Have to Offer the Housing Sector?
With the UK still suffering from its long-term housing shortage, the construction industry is facing one of its greatest challenges yet. While the number of houses being built year-on-year has risen since the recession a decade ago, to hit new government targets, that figure will have to almost double. So what does that mean for house builders? Put simply, it means innovation is even more essential to the market – and modular construction techniques offer this absolutely.
In today's post, we'll be exploring the huge opportunities modular housing offers this sector.
A drastically reduced build time
Build time is always an important consideration when it comes to a construction programme, and reducing this means builders save both time and money. A key difference between traditional and modular construction builds is that, while the former involves primarily onsite work, the latter uses offsite plants to create the buildings before they arrive onsite for assembly. This means that new homes can be designed and constructed in a fraction of the time – which could ultimately mean that more houses can be designed, built and assembled in a set period than if traditional methods are used.
An affordable option for first-time buyers
The biggest hurdle for first-time buyers is, without a doubt, cost. With privately renting seeming like the only feasible option for many young adults – particularly those in South East England – the property ladder is seemingly out of reach for those not already on its rungs. Modular housing, however, could offer a solution. Because of shorter build times, reduced materials wastage and highly controlled manufacturing processes that reduce defects and snags, the total cost of each building is much lower – and this could, in turn, be passed on to the buildings' future residents.
Construction projects that use offsite methods, such as our collaboration with Tai Clwy, provide an affordable option for young families and lower-income groups – and allow the housing market to cater to people anywhere on this financial spectrum. So, in regions with poorer residents, offsite construction could be used as a strategy to create cost-effective social housing.
An eco-friendly alternative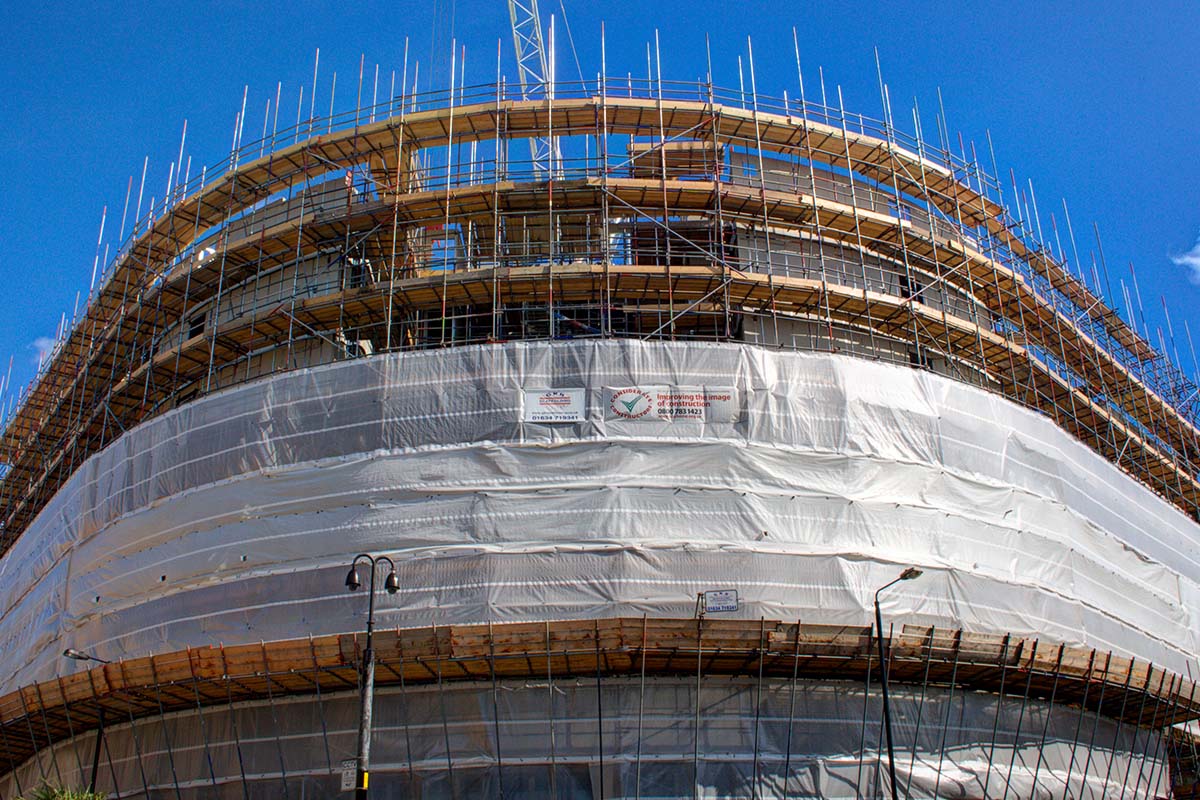 By their very nature, modular buildings are eco-friendly. With waste reduction of up to 50% and the integration of green materials and sustainable energy systems, it's clear that offsite techniques can also contribute to a more environmentally friendly construction industry. At Elements Europe, our commitment to sustainable construction is evident in our refined environmental management system, which adheres to the International Standard ISO 14001.
Within all of our modules, we use heat recovery systems and eco-efficient insulation in order to conserve and regulate the interior temperature – and, therefore, reduce energy consumption. We can also add grey water recycling systems and renewable energy systems, and ensure wherever possible that the appliances we install are UK-sourced and energy-efficient.
So, not only do modular builds boast greater affordability and cost-effectiveness, they're also better for the planet. And with increased pressure from the government, the general public and environmentalists to build more houses more sustainably, utilising offsite methods can tick both boxes at once. It makes sense then, that, as demands to reduce the impact of our construction industry grow, developers look to alternative ways of cutting down on transportation emissions, wastage and improving the overall greenness of each new build – and modular is an existing solution in each of these respects.
Whether you're a developer, an environmentalist or simply a curious member of the general public, the impact of the nation's housing shortage has likely had an effect on you. We hope that today's post has provided you with interesting insights when it comes to future of the housing sector and modular systems, so that you can envisage how the two might work together in the years to come.
To learn more about the benefits of modular construction across the board, visit our dedicated page for details.